World Earth Day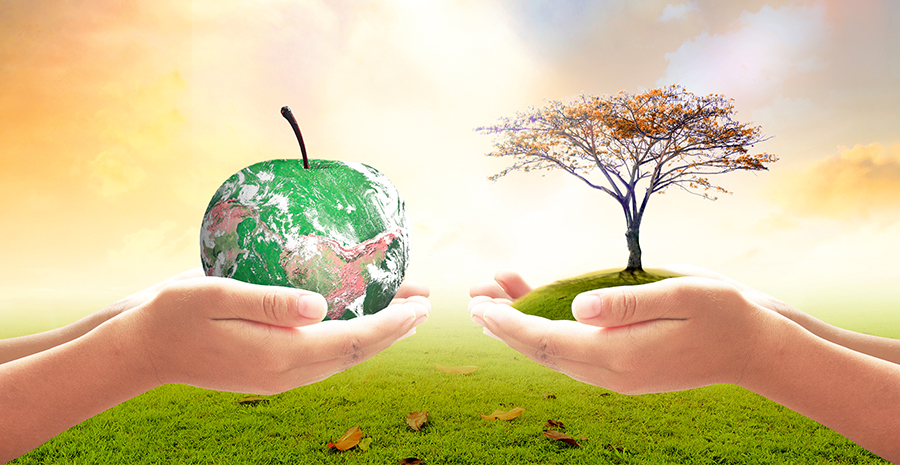 A look into how our restaurants celebrate sustainability
April 22nd is World Earth Day, marking a day to reflect on how our actions impact the future of our precious planet. This year we spoke to our Good Food restaurants to learn how they celebrate sustainability...
Ormeggio at the Spit, NSW

Ormeggio at the Spit has been been working with Costa Nemitsas from Martin's Seafood for 8 years, they've formed a close relationship and really value his expertise when creating new dishes for the menu and his knowledge of seasonal seafood in Australia. He's a master when it comes to choosing the best seafood to use and at Ormeggio the passion is shared for quality and sustainable seafood.Without the help of suppliers such as Costa it would be impossible for restaurants such as Ormeggio to run!
Ormeggio chooses to use local produce in order to showcase what our country has to offer, promoting sustainable fishing as well as local Australian producers.
Bennelong, NSW
For years, Bennelong has been ahead of its game as one of the first restaurants in Australia to celebrate our countries finest native ingredients
Executive chef Peter Gilmore understands that simple and robust food is what makes a truly remarkable dining experience. He calls upon and celebrates native Australian ingredients and produce, not to mention the venue is situated in the incredible Sydney Opera house. A dining experience that celebrates our world and our country, not to be missed.
Focusing on sustainable, locally sourced and naturally delicious produce, Taxi Kitchen delivers Australian Cuisine with a subtle Asian twist. Taxi Kitchen also practises environmentally friendly strategies like using the BottleCycler glass crusher to make crushed glass into new containers. Educating their staff is also a large priority to Taxi Kitchen, and they undertake regular visits to suppliers to learn more about the produce they're using.
Know someone who would love to dine at a sustainable restaurant? Treat them to a Good Food Gift Card today!
Have a friend that would enjoy dining?