Don't like chocolate?
Try these desserts instead!
Who needs chocolate this Easter when you can indulge in Chef Peter Gilmore's Moo, or the Monte Bianco at Ormeggio at the Spit? If chocolate isn't your sweet food of choice, try one of the below desserts with your Good Food Gift Card over the weekend.
Moo, Quay NSW

Okay, this one does have a hint of cocoa... but we couldn't leave it off the list! Moo is a true culinary marvel, featuring layers of salted caramel, dulce de leche, prune jam with aged Madeira, Jersey milk ice-cream, whipped Jersey cream and dark cocoa tuille biscuits.

Passionfruit Pavlova, Meat and Wine Co Perth

There's no such thing as too much passionfruit. Meat & Wine Co's Catherine's Passionfruit Pavolva will lift your tastebuds to incredible heights with its airy lightness and super tall crust. Topped with mounds of passionfruit, it's the perfect way to end any meal.
Yuzu Cheesecake, Mr Miyagi VIC
No matter how much you've eaten for dinner, there's always room for cheesecake! Particularly a cheesecake with a Mr. M twist. Yuzu cream, shortbread pastry, pistachio sugar banana and passionfruit sorbet topped with candied zests.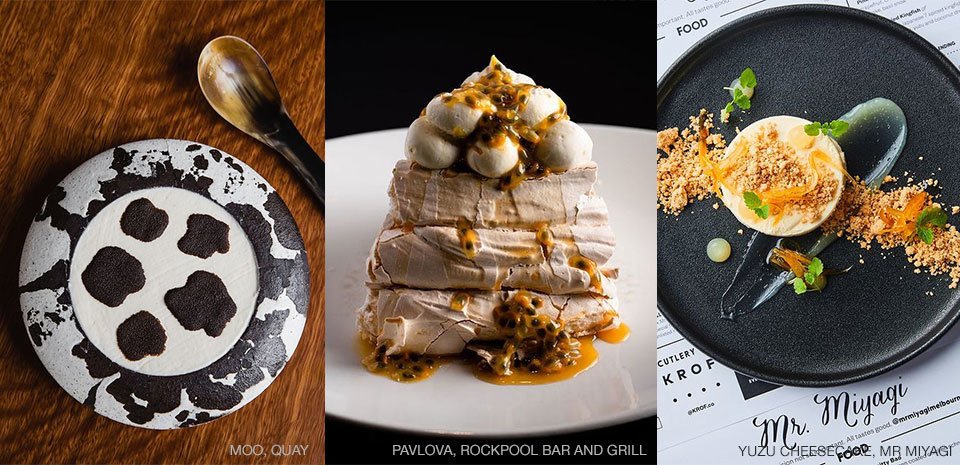 Black Sesame & Coconut, Aubergine ACT
This dessert may be without a name, but it's definitely not without drama. Forever finding new and exciting ways to present their dishes, Aubergine never disappoints. With Black sesame, coconut, mandarin, passion fruit & anise, this dish is a definite must try when visiting the ACT.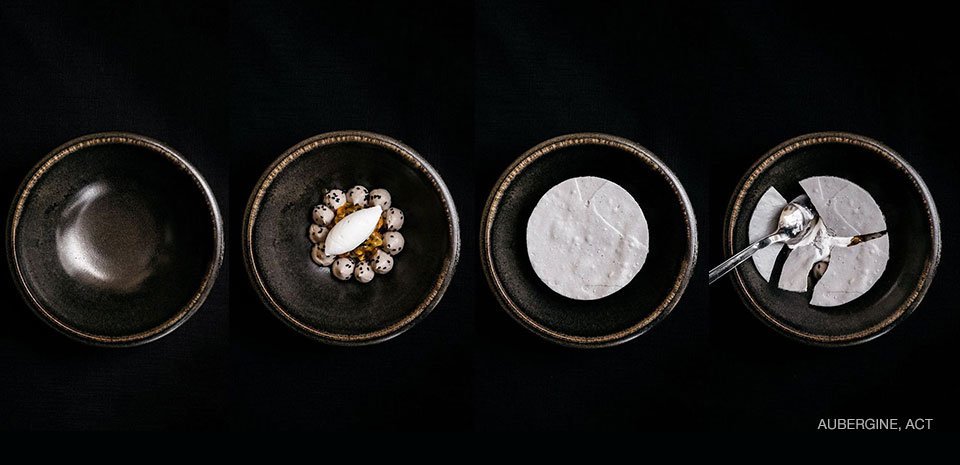 Iced Vovo, Bennelong Sydney
Nostalgia in a mouthful, be ready for this one to take you right back to your childhood. The iconic Aussie biscuit has been recreated but with a Bennelong twist!
Japanese Cheesecake, Annata Sydney

Easily a crowd favourite, you can never go wrong with a freshly baked cheesecake. Treat your tastebuds to one from Annata, topped with fresh strawberries and vanilla creme fraiche.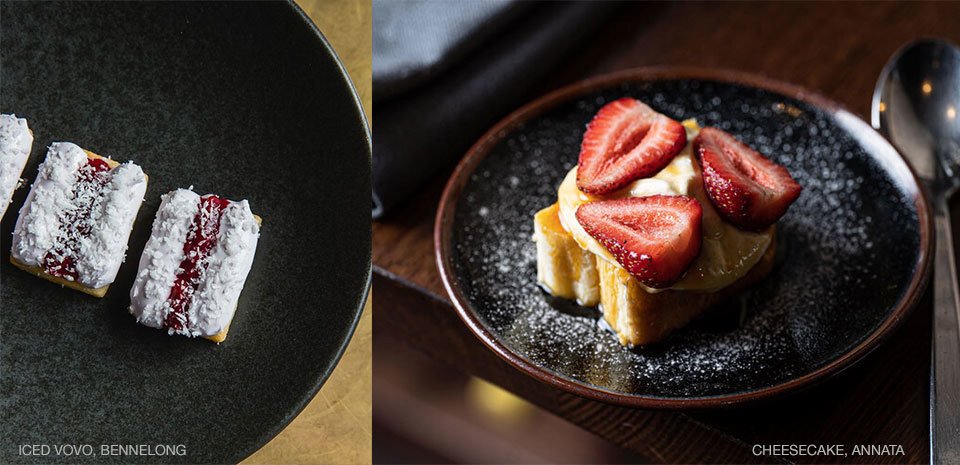 Want to stay up to date with the latest restaurant news? Make sure to follow @goodfoodgiftcard on Instagram.


Please note that the above recommendations may not accurately reflect the menu offerings of each restaurant. Please consult the restaurant directly to ensure that each of these dishes are available.
Have a friend that would enjoy dining?